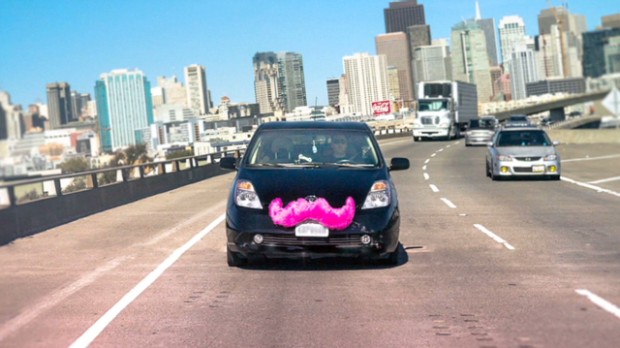 If you are traveling or taking a trip in the near future it has never been easier to get around. There's never been a better time to "get around." Technology has arguably changed the method of travel in a variety of ways and is still doing so. Ever evolving, technology is constantly creating new and easier ways to make life less chaotic and more predictable. In most cases a cell phone can serve as a personal assistant, mapping you location, directing you to the next place you would like to go… and now signaling your "private driver" to bring around the car. I'm talking about Uber.  Read More
I have done a lot of travels but Prague, the capital of Czech Republic, is the one that captured me most. With its enchanting chapels, baroque-style castles, and amazing culture, it's impossible not to love the city. Wherever you turn to, you'll see unique architecture, glitzy fashion boutiques, lovely people, and wonderful scenery.
Everything that a tourist desires to see and experience is all in Prague. When I went there, these attractions are the ones I loved the most: Read More
When it comes to the world's best travel destinations, not so many African cities enter the list. However, if you don't want to read what is in other people's list and go for a unique travel experience, then you have to visit Africa. This is the world's largest continent and definitely has a lot to offer. If you have never set foot in Africa before, here are 5 good reasons why you should give it a try:
1. The continent is a melting pot of different cultures and traditions. African countries have a very rich history. They have also been influenced by various countries around the world and at the same time, they were able to keep their native traditions. When visiting the country, you can see a perfect blend of modern and traditional. In short, the continent is too colorful when it comes to traditions.
2. The African people are definitely worth seeing. Their warm hospitality and care for other people is something that you will never see anywhere else in the world. Their languages are also very interesting. You can see African people speaking French, Portuguese, English and other Western languages as their native tongue. Most Africans are also multilingual. Thus, it is easier to interact with them. If you really want to know more about native African tribes, you have 7,000 of them to choose from.
3. The African wild animals and deserts are definitely worth the trip. Seeing all these exotic animals in their natural habitat is something that you could never see in other parts of the world. There are lots of protected safaris and wildlife areas that are open for visitors to see. You can also have an exciting look at their diverse flora and fauna. In fact, some of the world's rarest species of plants and animals can only be found in Africa.
These are just a few of the reasons for visiting Africa. Once you start your journey there, you will definitely feel great! If you want to choose the places to visit through a customized tour package, you can view more about South Africa Tours in this website.
I personally find running a business that caters to clients locally and abroad to be very fun. It is fun because I get to deal with people from different places with different cultural orientation. I also get to travel a lot which is something that I truly love.
However, as is true to any business venture, businesses of this nature have drawbacks and challenges that need to be addressed appropriately to ensure smooth flow of operations. In this article, I will be detailing some of the common challenges I encounter and how I addressed them. I believe my approaches can be very good tips for any businessman whether a new player or someone who has been in business for some time.
Here are 2 challenges businesses of this nature will likely to encounter:
Delivery and storage
Delivery and storage are common hurdles that businesses of international scope oftentimes deal with. The common approach to deal with this issue is hiring courier services. If your delivery is of small quantity, this approach, except for some delays sometimes, would be adequate enough. However, if it is in a larger scale, you will find that the cost can be substantial.
I learned that buying used shipping containers can be more practical. Delays can be averted since you can send the shipment as soon as you need to. On top of that, the cost is a lot lower than having to pay courier services from time to time. You can learn more about this by checking out Used Shipping Container HQ here.
Risks of product loss and damages
Another serious problem every exporter face is the risk of the products sustaining damages, or worse getting lost either through theft or natural calamities. This is where a good product insurance coverage comes in.
I have come across this problem once before. It was in this experience that I was able to appreciate the wisdom of putting insurance coverage for your products. My delivery sustained damages and was sent back. Of course the financial implication of this event is substantial. Yes, the insurance coverage was not able to refund the entire amount I have spent but it was more than enough to at least keep me operational.
Running a business with international clients sure is difficult. But with proper planning and preparation for potential problems, your business can go a long way.
Having to visit a dentist is not nice at the best of times but needing one when you are away from home can be even worse. I often travel away on business and, up until recently, my trips have been free from any medical or dental emergencies.
A Cracking Time
On the last one, I was attending a three-day conference in Ohio and, during dinner one evening, cracked one of my teeth. I didn't pay much attention at the time, thinking I would see my dentist when I returned home. That wasn't to be though – during the night I awoke in agony. I tried painkillers but they didn't work and by the time the sun had risen, I determined I needed a dentist – quickly.
My hotel gave me a choice – I could head straight to the Emergency Room or I could visit a local dentist for emergency treatment. Either way it was going to cost me so I opted for the local dentist. They couldn't have chosen better for me. You can check out information about the Toledo dentist they sent me to here – they soon had me out of pain and ready to carry on with the conference.
Dental Tips
While I got the treatment I needed straight away, it isn't always possible, depending on where you are. It also works out a good deal more expensive to need emergency treatment – prevention really is better than a cure in this case. The following are a few tips for travelers for emergency dental problems away from home:
Assist toothache by washing your mouth out with warm water. Use dental floss to gently remove any food particles from between teeth and take a painkiller – DO NOT place the painkiller directly against the tooth or gum as can burn.
For a broken or cracked tooth, rinse your mouth our and use a cold compress to help with swelling. Get in touch with a dentist or ER immediately.
If a tooth comes out, hold it by the crown and rinse the root in water gently. If it will go back into the socket put it back in and then head straight to a dentist. If it won't go back in place it in a cup of milk and take it to the nearest dentist – within one hour of it coming out for the best chance to save it.
Probably the most significant benefit of having to travel all over the world is to see, first hand, the many different facets of life as lived by different people in different culture. If one is observant enough, he can easily appreciate the richness of such experience. This is something that I always look into in my many travels. For me, it is educational to see how people react to circumstances they encounter every day.
Sometimes, I also get to observe how my fellow travelers cope with living a life on-the-go. Coping up with the pressures of a work that demands extensive traveling can prove to be tough on a person.
Just recently, I got to travel with this guy who, according to him had just come back to work after having been side-lined for a year. He got into an accident and had to file for a disability claim while on leave for recovery. Filing for disability claim is a bit difficult and you had to go through a process. Moreover, Social Security will have to determine if you qualify for such a benefit. In his case, he needed the services of a disability lawyer to get the approval.
What is a disability lawyer?
He talked about a lot about his experience with claiming for disability as well as how difficult his road to recovery was. His disability lawyer has proven to be very helpful in securing his disability claim approval.
By the way, a disability lawyer is a law practitioner who represents social security claimants especially at a hearing level. If you are someone who is considering getting a disability legal representation, it is essential to find a good lawyer.
How to find a good disability lawyer
Always look for someone who has extensive experiences in dealing with different disability claim cases. This would give you an edge for lawyers like this are easily able to find ways to go about handling your claim. Other than his experiences, also look into his track records. How effective was he in handling all those cases before? Did he have a good approval rate? This will give you a picture of where your case is potentially going. To learn more about getting an Auburn disability lawyer, check out http://carmichaellawgroup.com/.
Talking to this guy really gave me so much information that I can definitely find useful should I find myself in such situation.
If you are thinking about going on a holiday this summer, why don't you go on a cruise? A cruise will enable you to visit many places in a single trip without the hassle of finding accommodations. In addition, cruises are ideal vacations for the whole family since ships offer various activities that suit all ages during a journey.
With the myriad cruise offerings available on the market today, choosing one can be daunting. If you intend to have an enjoyable cruise while getting value for your money, there might be some points that you should consider.
First, decide on where to go. There are more than one hundred ships sailing across oceans and along coastlines and rivers; and their itineraries can include places as far south as the Antarctic or northward in Alaska or Canada. Think about the cities you have been longing to visit – they could be in Europe, Asia or the Mediterranean. You can then find cruise ships that include your dream destinations in their ports of call.
Summer is sure to be a peak season for cruise ships; however, if you don't fancy crowds too much, you can opt for a cruise during the shoulder season when rates can be relatively lower and you can find good travel deals. In addition, it will be easier to book accommodations during this time.
The selection of a cruise line is crucial, especially if you are cruising for the first time. As the old saying goes, "First impressions are lasting." If you have a bad experience in your first cruise, it is likely that you will swear off going on a cruise for the rest of your life.  Different cruise ships offer different traveling experiences and you should choose one that suits your preference. For instance, certain ships are more formal, with dress codes and assigned seats for dining; while others have a more casual atmosphere. Some cruises specialize on being kid-friendly and cater to families on holiday, while other ships design cruise activities that suit the baby boomers. Of course, there are also upscale cruises that provide luxury living at sea but cost a lot more. To familiarize yourself with what the various cruises have to offer, you can consult a travel agent or read reviews on online forums.
Another important consideration is how much you will be spending for your cruise. Your travel expenses will not merely be paying for the food and the cabin. Remember that there will also be incidental expenses such as airfare to and from the port where the cruise ship will set off. If you are joining a cruise which is not all-inclusive, you will likely shell out more funds for excursions during stopovers. Other extras can include laundry and internet services, spa treatments or tips for cruise ship staff. Make sure you incorporate all these expenses in your budget.
The law of supply and demand also applies to cruise ships; hence, it pays to book your trip early. When bookings start to pour in, fares for cruises will definitely go higher. This is especially true for popular destinations like the Mediterranean and Caribbean cruises.
A cruise is a great way to spend a vacation. You can relax, meet new friends, sample exotic cuisine, engage in unique activities and visit different places all in a single trip. In choosing the right cruise, you will surely have the most enjoyable holiday that you will be looking forward to the next one.